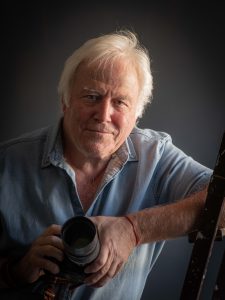 Please note that courses in New Zealand are temporarily stopped. If you are interested in online courses please contact me.
I am John Slater and many moons ago I was Technical Manager at Nikon UK and lectured at the Nikon School of Photography. I also lectured in Photoshop at the London College of Fashion and set up the photographic course at Aoraki Polytechnic in New Zealand's South Island. I have worked on many photographic books and have written two of my own on Photoshop. The last book I was involved with featured Alfred Hawes Stone, a lawyer and photographer in Perth in the 1850s. This book was produced using InDesign and has over 200 retouched historical photos.
It is practical experience like this that I bring to my workshops.
In addition to all this experience, I also have a Postgraduate Certificate in "Learning and Teaching Art, Design and Communication" from London.
Workshops in Digita SLR photography, Lightroom, Photoshop and InDesign are now available. Practical picture framing classes are also on offer. With enough demand I can set up courses to suit YOUR timescale.