Digital SLR Camera - Start Here
12th October $135 and ON DEMAND
This is a practical based Photography course. Part of the time is in the classroom, part outside in the orchard and paddocks. It is aimed at beginners who own a Digital SLR camera and who want to take more creative control their Digital SLR. If you use the GREEN auto button then this class is definitely for YOU.
Learn to speak the language of your camera and how to create various effects, such as a shallow depth of field, freezing & blurring motion as well as panning moving subjects.Make the most out of your lens and learn how various focal lengths alter the image and how to use the lens creatively. This course is an introduction to photography and by the end you will understand basic elements of camera control and understand techniques that you can use to your advantage. The computer is now an essential part of modern photography and this part of the course introduces you to Lightroom and demonstrates the 5 basic steps to image improvement and enhancement. This short course will make you a better digital photographer.
The course will look at:
Photography essentials:What makes a good photo?
How the aperture, shutter speed and ISO affect the image
Practical exercise exploring the aperture & shutter speed
Make bacgrounds fuzzy or sharp
Lens and aperture impact on depth of field
Focus technique
Focal length, angle of view & perspective
Control the flash
What makes a good composition
Camera buttons, functions, menus, settings
Firmware
When to use manual settings
When to use aperture priority & other modes
Best practice for camera handling
Light meter and metering modes
How the digital image is constructed
Histograms
Where to keep your photos?
Getting your photos onto the computer
Practical exercise with histograms to determine correct exposure
Sensor size and lens magnification factor
White Balance and Colour theory
Advantages of shooting RAW
Post production using Lightroom.
Lightroom & Photoshop Digital Workflow
I'm guessing that if you are a Lightroom user you also have Photoshop on your system and that you rarely, if ever, use it. I hope this new course will become my new standard workshop because it combines two great programs seamlessly, something I do, and you should, in your everyday imaging workflow. The term workflow simply describes a series of steps undertaken in
the same order each time. For photographers, this workflow runs from the time of shooting, through transferring the files to the computer, sorting, deleting and selecting your favorites, editing them, and outputting to screen or print. We will use Lightroom as a Library to store all your photos in one place – so you know where to find anything. Lightroom is also used for basic development and is probably all you need for 90% of your images. When you need a little extra creativity move effortlessly over to Photoshop, add your flourish, and save the new work back into Lightroom. Only techniques that you really need will be targeted so you will get comfortable with Photoshop very quickly. We will likely concentrate on the better Retouching tools in Photoshop, the essential Dodge & Burn, targeted colour changes and simple photo composites.
The image on the left is the original RAW photo. Imported into Lightroom. Basic editing for exposure and colour in Lightroom, then handed over to Photoshop for removal of fence wire, selective lightening of face and selective sharpening.
Venice Carnival. Photo imported into Lightroom. Exposure adjusted and vignette applied in Lightroom. All colours except blues removed in Photoshop. Dodge and Burn in Photoshop.
Lightroom - Start Here
On Demand $150
A short, low-cost course to get you quickly up and running with the basics of Lightoom. Perfect for people who have been on the DSLR workshop or are just starting out on their photographic adventures. We cover the very basics of getting your photos into Lightroom, enhancing or developing them and output for sharing.
Importantly there is a one-to-one to get you set up correctly so that you know where to put your photos and you know where to find them. The hardest thing about Lightroom is getting started. It behaves in a way totally unlike other software programs. For example there is no "SAVE" command. Lightroom just does it. Talking to a student a couple of days ago they came up with the idea that Lightroom was like a factory producing photos for many different purposes. I thought this showed great understanding of how Lightroom works. So I have "pinched" the idea. This class is about getting your photos into the factory and manufacturing them for your blog, your email, your photobook, etc. etc.
Lightroom is a powerful database integrated with the ability to sort and organise your photos, to process or enhance images, make photobooks, slideshows, prints, upload images to social media and much more. It has been designed specifically for photographers, by photographers.
It is NOT a substitute for Photoshop. Indeed for specific jobs Lightroom and Photoshop are most effective when they work together, as you will see during this workshop.
To get the most out of this program you have to be organised and do things in a logical order. Working with your numerous digital photos should be fun and interesting. You should have an efficient WORKFLOW so that the process is not tedious and inefficient.
In this workshop you will guided through the different modules to help you Organise, Manage, Enhance and Share your photos. We will concentrate on the Library and Develop modules but also discover how to create interesting and fun Photobooks and slideshows.
Whilst Lightroom is brilliant at what it does there are some things it cannot do. If you want to combine 2 or 3 pictures on as single page, apply creative text effects or cut somebody out of a background this is only possible by using Photoshop.
Specifically:
Set you camera to shoot RAW or JPEG files
Getting photos onto the computer – manual and automatic alternatives demonstrated.
One to one plan for your own laptop or computer.
Import photos into Lightroom.
Selecting, Rating, rejecting and (yes!) deleting images.
Basic correction in the Develop Module.
Export photos for other uses
Back Up routine for photos and catalogs.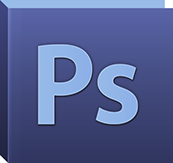 Photoshop Essentials

On Demand $150
If you are short of time or just need a refresher, this workshop will quickly get you working with this amazing software. We will look at:
Opening existing files
Making new files
Moving around the workspace – made easy
Saving images & file formats
The Toolbox – make sense of all the tools
The Options Bar – customise the tools
Selections- making and saving
Magic Wand & Quick Selections
Paint Brush – using & settings
History Brush – step back in time
Using the History Panel
Correcting photos for colour & tone
Sharpening
Basic spotting & retouching
Cropping
Introduction to Layers
Multiple images in one file
Merging images together
Fun with the Type Tool
Whether you are into digital photography, painting, scrapbooking or any visual art, the chances are that you have a need to get a basic understanding of the world famous digital imaging software Adobe Photoshop.
This is an introductory + workshop. Skills discovered here can be applied to any visual art and particularly to photography, graphic design, photo restoration and digital scrapbooking. If students are interested we will also take a short look at how Photoshop can be incorporated in the Digital Workflow for photographers using Lightroom.
This course assumes no previous Photoshop experience or understanding. This is a course tailored for the beginner or anyone who have had a little play and given in frustration. To get everybody started some basic exercises with notes will be provided several days before the workshop date. You will be asked to complete these beforehand. I will, of course, be available on the phone and Skype to resolve any issues.
This workshop will clear the fog and will provide a great foundation for your own experiments.
Adobe InDesign - Start Here
16th May $235 (FULL)
30th May $235
InDesign is an essential tool for design firms, ad agencies, magazines, newspapers, book publishers, and freelance designers around the world. Get a thorough introduction to the core features InDesign at the Start Here Workshop and then add to your skills with "Next Step" (TBA).
You will be shown how to assemble text and images into multipage documents that can be published in print, on the web, and in many other electronic formats.
Discover the core elements that make up any InDesign project, whether simple or complex: pages, text frames, and images. Place and flow text, and set character and paragraph level attributes.
Most documents need photos or graphics. Learn about image placement, cropping, scaling, and framing. Discover the efficient use of rulers and guides, and how to easily navigate between pages.
No prior InDesign knowledge required. Start your learning path here.
Topics include:
Understanding your workspace
Creating and setting up new documents
Creating and applying master pages
Navigating in InDesign
Creating and formatting text
Formatting with Paragraph Styles Character Styles
Creating dynamic hyperlinks
Creating interactive documents
Long documents like books or annual reports
Adding, deleting, and moving pages
Importing, cropping, linking and scaling photos
Placing artwork
Stacking and layering objects
Wrapping text around a graphic
Very basic introduction to Photoshop
Working with colour and gradients
Editing frames and path shapes
Working with layers, objects, and groups
Exporting to pdf
Creating and formatting tables

…. anything specific to YOUR needs.
This workshop assumes no previous InDesign experience. Since this is a course about Desktop publishing you should have an idea of what you wish to produce. This may be a simple leaflet or a long complex book. InDesign handles both with ease. In the latter part of the day we will develop your own ideas so that you have the confidence to finish your leaflet, or magazine and get it published.
The Next Step Workshop assumes you know the basics of Text and Image placement, Paragraph styles and you know how to create a basic pdf. We will look in depth at Tables, Forms, Interactive PDF's, Glyphs, Object Styles, Table of Contents and more.
If you do not already own InDesign software a 7 day trial copy is available free of charge. Computers are also available.Since this is a course about Desktop publishing you should have an idea of what you wish to produce. This may be a simple leaflet or a long complex book. InDesign handles both with ease. In the latter part of the day we will develop your own ideas so that you have the confidence to finish your leaflet, or magazine and get it published. On multiple day courses all output will be specific to your individual or company needs.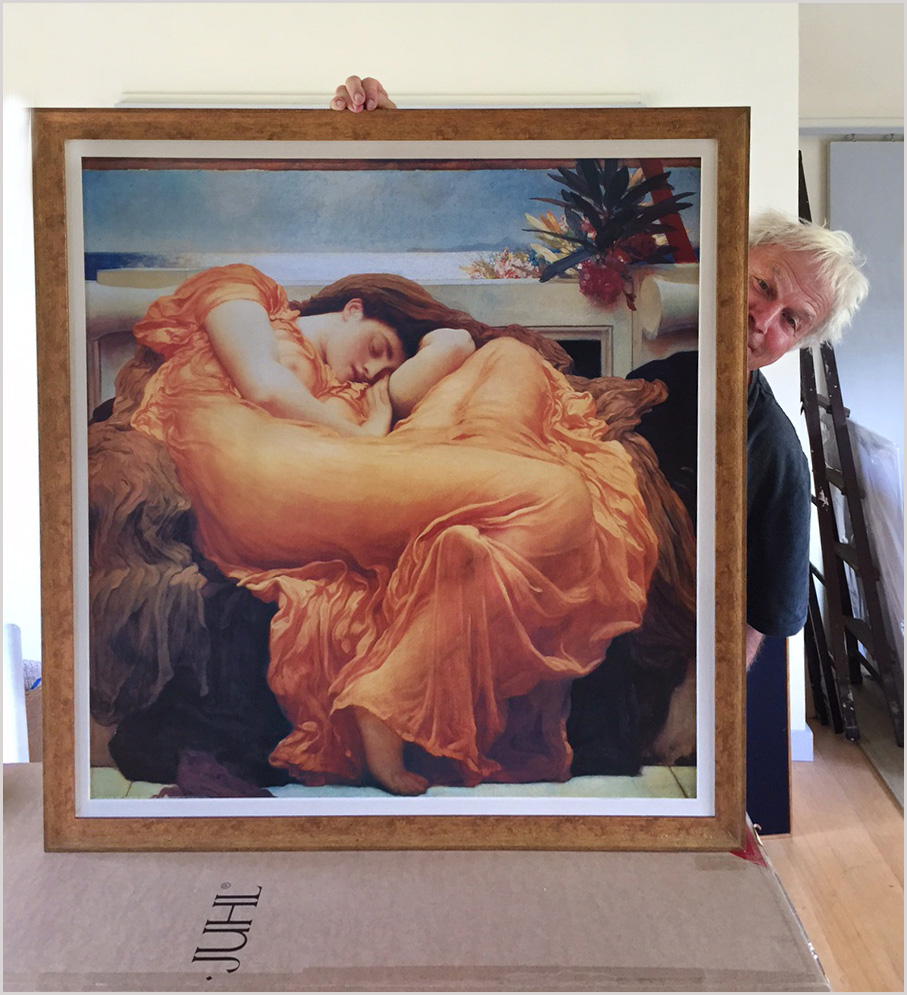 Picture Framing - Start Here
6th June $175
Picture framing is very expensive simply because it is labour intensive. This practical course gives you a day using professional equipment with the idea that you can subsequently hire the gear to make your own frames. Class size is limited to just 4 students to ensure everyone gets a full hands-on experience. $175 including enough materials for a test frame and a finished (matte, backing board, glass) 10 x 8 inch frame.
Private day course costs $245 and includes enough materials to make two small or medium frames, complete with mattes, glass and backing boards.
This fun day class covers:
Choosing mouldings, cutting precise mouldings with a Morso guillotine, cutting mattes with a KeenCut Ultimat mattcutter, French matting, underpinning with a Molgra underpinner, cutting glass by hand and machine, cutting backing boards, finishing. The studio is also equipped with an Ademco Heat press and a Cold Roller laminator.